Fifty, Delayed
On October 29, my sister turned 50.
Most of the day was spent inside, waiting for hurricane Sandy to come. For the second year in a row, the actual date of my sister's birth was marred by unexpected, severe storms. (Last year, the rain, wind, and loss of power was even accompanied by snow.)
The original plan was for my sister to have three birthday cakes: one for the family (the two of us, The Other Half, and a cousin who lives close by), one for her workplace, and one for her Esperanto group (which would meet on the same day The Other Half and I would be working the ING New York City Marathon). She asked specifically for a "fat ass cake" one that did not substitute lower-calorie or healthier-versions of any of the ingredients and at least something chocolate. Because of the weather, our cousin could not make it for a family celebration, she chose not to bring a cake in for either her office or her Esperanto group, and the big show cake I'd done for her to bring to work ended up being shared by our STARFLEET friends and the staff at the local Microsoft Store.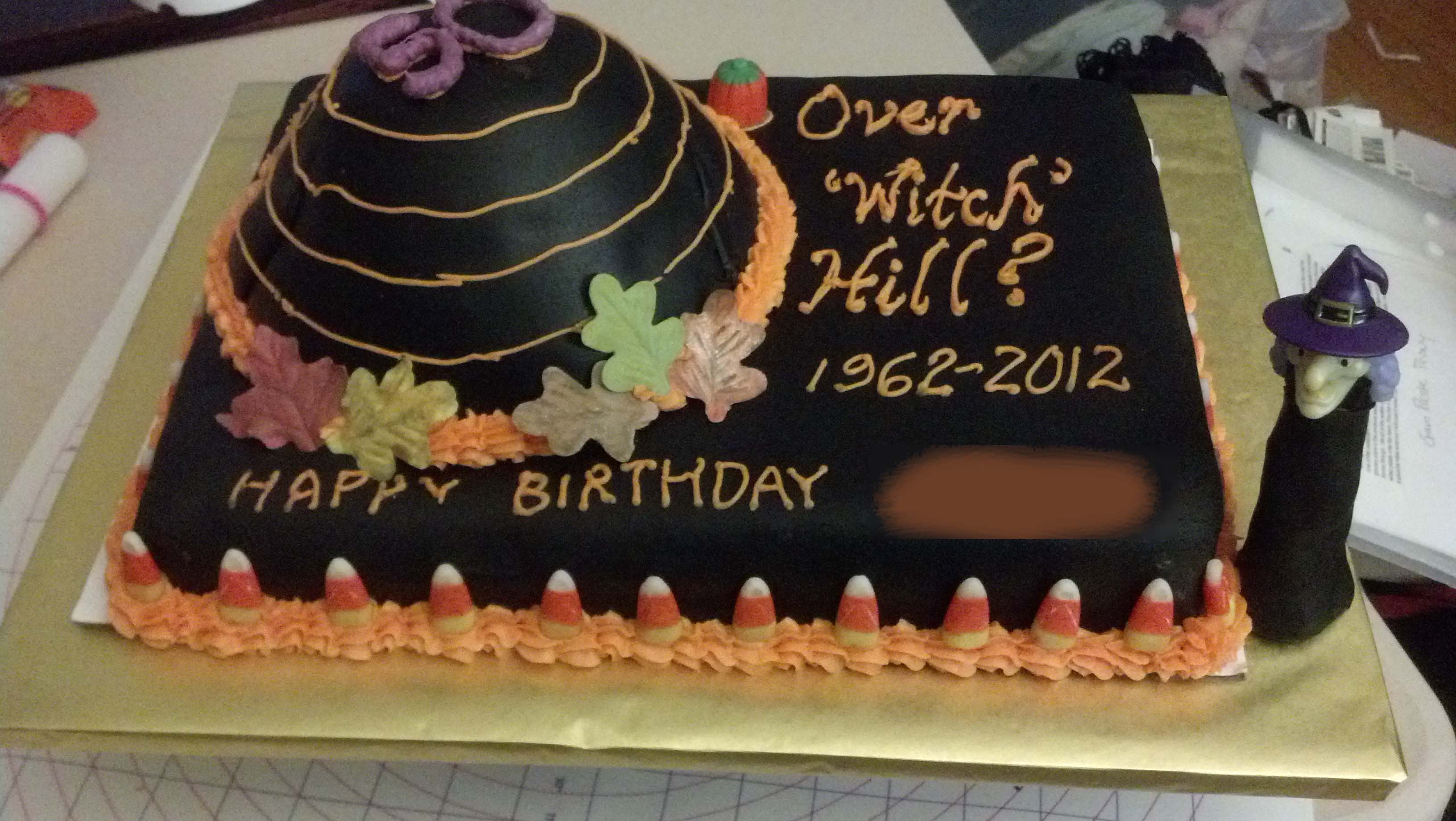 Last week's nor'easter (aka "Winter Storm Athena"), following close on Sandy's heels, wreaked havoc on The Other Half's birthday, as well. Snow accumulation interfered with the battery on our 2005 Chrysler Town & Country minivan, keeping him overnight at work from the eve of his birthday through almost the entire day of the anniversary. My early-in schedule the following morning meant that we would not be able to catch the midnight opening of Skyfall, putting off his birthday celebrations to this weekend, as well. We finally saw Skyfall Saturday night, and while we were not disappointed with the story line or action, we left with the feeling that it was forced, with the goal of migrating to the universe we saw at the end of the film.
The quiet, delayed celebrations ended with The Other Half and me spending Sunday night at our local World Free Poker venue, on the first day it opened after Hurricane Sandy forced it closed. We noticed a couple of electric company trucks working on one of the high-tension poles en route from my job to the caf, and one of the last of our friends without power finally got it restored yesterday evening.
While it will be some time before our friends with beach and shore residences will be able to retrieve everything possible from destroyed homes, repair and recertify mildly-damaged homes, and bring the shore side of normality back to their lives, for most of us, life is beginning to get back on a level footing.
Just as soon as our storm-ravaged neighbors restock their refrigerators and freezers, refuel their emergency generators, and replenish their supply of (non-birthday) candles.
Email this
Megan Holmes
Megan was diagnosed in 2009 with Type I. As an RN, she was familiar with the medical side of her diagnosis; learning to be a good patient on the other hand, was and continues to be the challenge of her day to day life.
(Read More)
Max Szadek
Wellness With A Wow
(Read More)
Our Other Bloggers: Monica Dennis , Nicole Purcell , Lindsey Guerin , Chris Stocker , Carey Potash , Michelle Kowalski , Brenda Bell