End of Tour 2012, Hello 2013
Last Thursday was our local
Tour de Cure
's annual awards dinner. While I've not yet been able to raise the $1000 "champion" level in contributions, the past couple of years I'd been invited because I came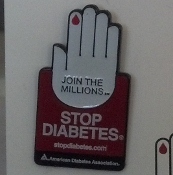 close, and because I'm a Red Rider. This year, I didn't even get to $500 (jersey level), so I'm presuming my (non-Committee) invite was because I was co-captain of Team Red. (As a Committee member, I was obviously expected to attend.) This time, The Other Half (again, as a Committee member) was able to come as well, and since my sister is now living with us, she ended up being my "+1" for the evening.
Once again, the event was held at Maggiano's Little Italy. I've still not been able to afford to dine there outside of this occasion, but the food served last year was very tasty, and this year's didn't fail to disappoint. Someone at our table noted that "family style" (large platters meant to be passed around, rather than individually-plated meals or common buffet stations) meant that the waiters would refill any course in which the service plates were empty, at no additional charge, and so we all made short work of several refills of Caesar salad, Insalata Caprese, stuffed mushrooms, and Italian bread. (Getting the water refilled was a bit more challenging.) When the first course was finishing up, the program began.
Coming from inside the committee, my view is whether or not we made our goals or, hopefully, how well we exceeded them, and how well that performance compares to previous years. In other words, no matter how well we do, it's not enough, and it's not good enough. It was a study in public relations to see the same numbers spun in a positive direction how much money we raised, and how it will help the American Diabetes Association "STOP Diabetes". The usual awards were made to the highest individual and team fundraisers for both the Princeton and Skylands Tours de Cure. I'm happy to say that my team, Team Red, was among the top five but we weren't the top team, as we were last year.
After that, Committee awards were given. While The Other Half and I were amongst the newbies, we weren't anywhere near the running for "Rookie of the Year"; however, two of the efforts in which I was involved the group training rides and our YouTube channel were nominated for the "Trailblazer" award.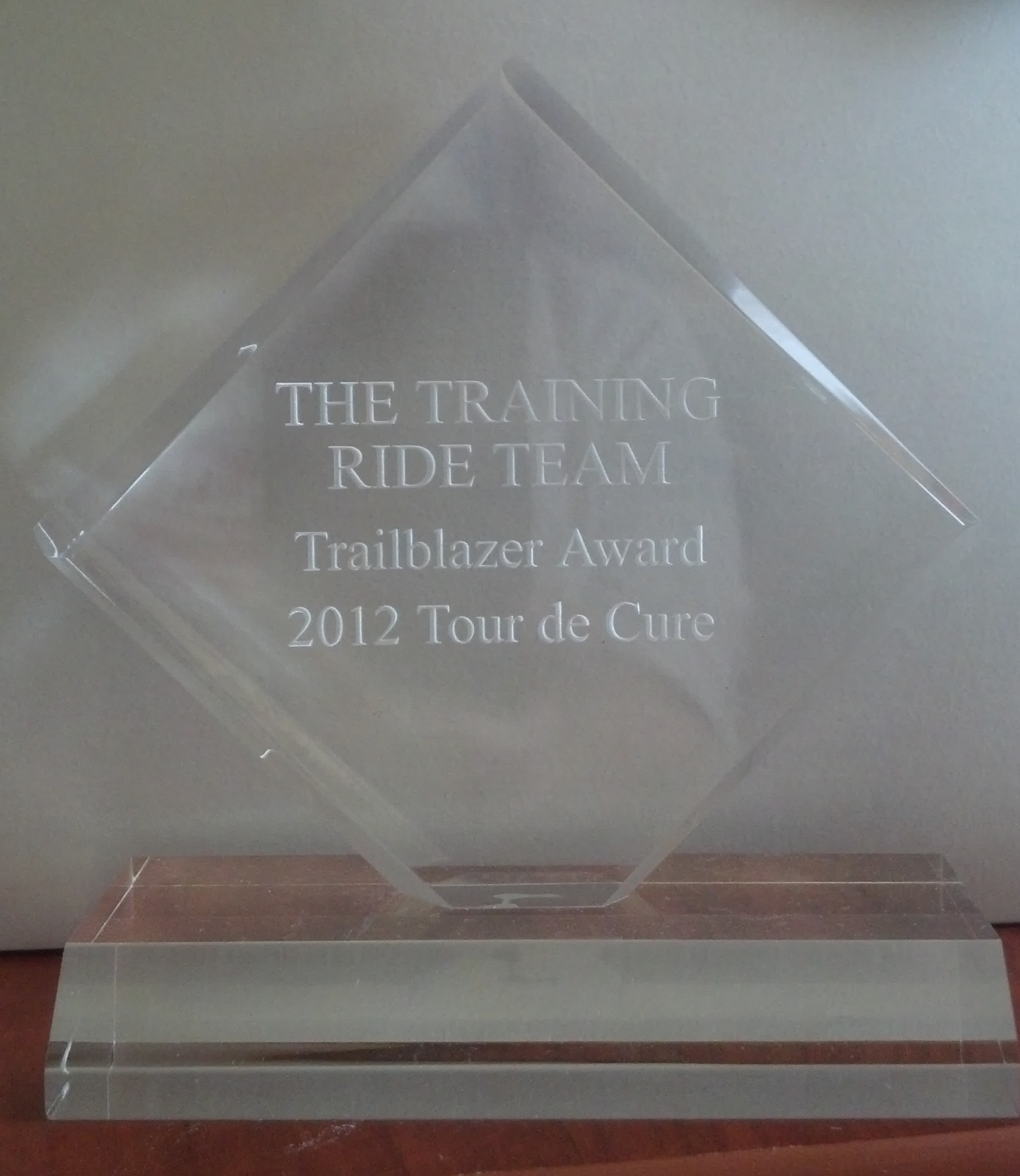 After the special awards, the Committee members each received a pair of glasses engraved with the ADA logo, and we were all given for that night free registration for next year's Tour de Cure. Needless to say, I'm registered and ready to start once again raising money for the American Diabetes Association's mission of finding cures and effective therapies for, increasing awareness off, and improving the lives of people with, diabetes.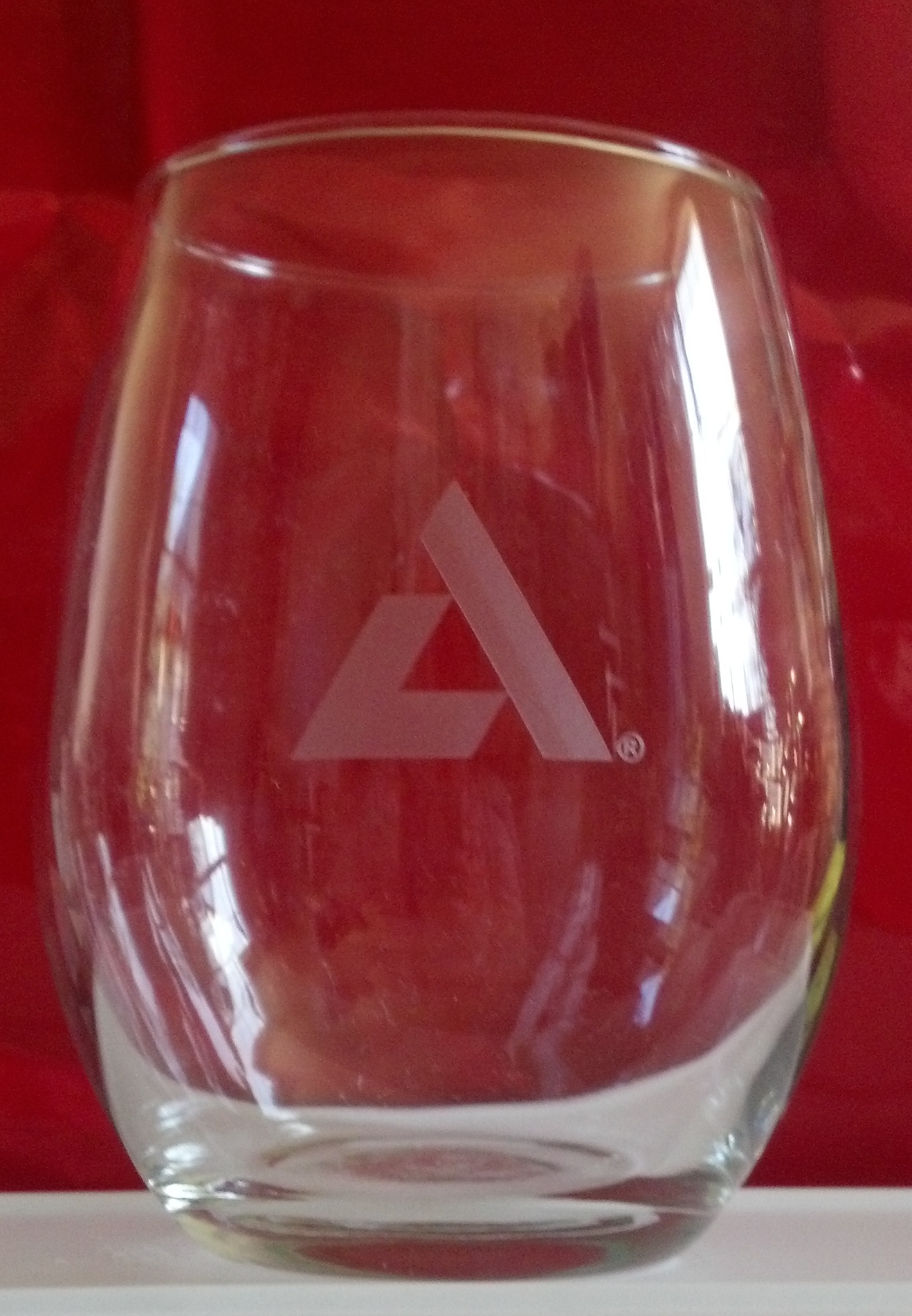 Email this
Megan Holmes
Megan was diagnosed in 2009 with Type I. As an RN, she was familiar with the medical side of her diagnosis; learning to be a good patient on the other hand, was and continues to be the challenge of her day to day life.
(Read More)
Max Szadek
Wellness With A Wow
(Read More)
Our Other Bloggers: Monica Dennis , Nicole Purcell , Lindsey Guerin , Chris Stocker , Carey Potash , Michelle Kowalski , Brenda Bell